Your Go-To Sales & Marketing Agency in Fort Worth and Dallas, Texas!
At MB Marketing, in Fort Worth, Texas, we offer cutting-edge marketing strategy! We are included among the Top Social Media Marketing Agencies in Fort Worth. To begin marketing, we start by developing your target audience and brainstorming your buyer's persona. We have the ultimate lead generation strategy! A marketing plan with a solid foundation and thoughtful insights ensures your brand's ability to connect with its fans! You want a comprehensive and captivating brand strategy, one that delivers on its customer's expectations, anticipates its guests' needs, and delivers the company's value!
At MB Marketing we specialize in providing advanced brand management. We use strategies like storytelling to convey what's unique about a brand and to reinforce the customer's investment! From generating compelling ideas to yielding actionable results, we'll be there with you the entire way! Let's get creative – we can't wait to start campaigning for you!
Creating a Marketing Strategy for Your Small Business
Creating brand equity requires a deliberate marketing plan tailored to your business' objectives. In the beginning stages of defining your marketing strategy and overall game plan, we start off by taking a look at your niche. There are several resources available in order to determine your target market. Check out our resources page to find out more!
During the marketing strategy development plan, it is important to perform an all-inclusive competitor analysis, where we select the best competitors and analyze what aspects of their business yield the most insightful data. Your competitor analysis will evaluate your competitors' companies, products, and marketing strategies that will help us determine how you are different and you bring more value!
Upon determining your target market we do a psychographic segmentation. Psychographics lets us group different customers (prospective, current, or previous) by shared personality traits, beliefs, values, and interests. At this time, we're able to look more closely at consumer buying decisions and learn more underlying motives about consumer behavior than ever!
Download a customer avatar sheet here
Focusing on your go-to-market (GTM), we develop a plan for how we will bring your product to the market. Often, companies use inside and outside resources to deliver their unique value to customers and achieve competitive advantage. We will identify and evaluate your product mix, analyzing the width, length, depth, and consistency. By evaluating your product mix, we will determine the sustainability of all of your different product lines!
With many families and young professionals now living in the Fort Worth – Dallas area, we have the right tools and strategies for targeting these audiences and all of your targeting needs! In order to gain your company the right exposure, your business needs forward-thinking, innovative design, and a high-level of creativity! We're ready to give you that– let's get started now.
Different Types of Marketing for Small Businesses
Marketing has evolved exponentially over the past twenty years! There are still traditional forms of marketing that are very powerful and the introduction of digital marketing has proven to be tremendously influential in conveying the value of brands. Many of these forms of traditional marketing overlap, or are used in conjunction with each other. With several different types of marketing, here are some strategies that we like to employ:
Acquisition marketing – employs tactics and other types of marketing, focusing on how to to turn those marketing benefits into revenue. Acquisition marketing specifically targets those consumers who are already aware of your brand and are considering making a purchase. Ultimately the focus is on lead generation from driving website traffic from inbound marketing, social media, and search engine marketing.
Direct marketing – an advertising strategy that relies on the individual distribution of a sales pitch to potential customers; i.e., mail, email, and texting, this eliminates the middleman such as advertising media.
B2B marketing – is business-to-business management marketing of products or services to other businesses and organizations. It holds several key distinctions from B2C (or business-to-consumer) marketing. Generally speaking, there is more capital at stake with a B2B purchase. Also, B2B marketing has to account for all the different stakeholders who impact business purchases, whether they are executive decision-makers or simply influencers.
B2C marketing – B2C stands for business-to-consumer. It describes businesses whose customers are individual consumers. B2C marketing involves direct customer outreach, tailored to an individual's history, activity, profile and preferences.
Guerilla marketing – uses bold, clever brand activations in high-traffic physical locations to reach audiences in a creative and cost-effective way and grow brand awareness, i.e., altering outdoor urban environments or indoor locations such as train stops.
Green marketing – is the process of promoting products or services based on their environmental benefits; such as products that are environmentally friendly or products that are manufactured in a sustainable way.
Digital marketing – blends marketing and technology, digital marketing applies to major initiatives that harness technology to achieve marketing goals and objects. (Examples are: search engine marketing, Instagram marketing, Facebook marketing, social media marketing, internet marketing, emarketing, video marketing, email marketing, content marketing, etc.)
Relationship marketing – is a facet of customer relationship management (CRM) that focuses on customer loyalty and long-term customer engagement. Having the right CRM to coordinate your marketing and sales efforts is a crucial component of a strong business development strategy.
Inbound marketing – is a methodology that is designed to draw visitors and potential customers in, rather than outwardly pushing a brand, product, or services onto prospects in the hope of lead generation or customers.
Affiliate marketing – is a type of performance-based marketing in which a business rewards one or more affiliates for each visitor or customer brought by the affiliate's own marketing efforts.
Network Marketing – a business model that depends on person-to-person sales by independent representatives, often working from home. Network marketing business may require building a network of business partners or salespeople to assist with lead generation and closing sales.
Because there are so many different types of marketing, MB Marketing will help you to outline a plan of attack with specific action items to find a plan that best fits your business. You can take this plan and execute it yourself, or you can work with our team to do the marketing for you, while you focus on other parts of your business. To schedule a call to discuss marketing consulting more, Click here.
How to Reach Your Audience using Marketing Communications
Marketing communications builds the voice of a company and its brand. It enables brands to have dialogue and build relationships with their consumers. Marketing communications helps companies connect their brands with people, places, experiences, events, and emotions! What companies can hope to achieve from marketing is: increased brand awareness, a better understanding of the product, established brand loyalty, and conviction about the brand. It balances two objectives: building product/demand preference and shortening the sales cycle.
A few marketing communications approaches include:
Advertising – a marketing tactic used to build a magnetic brand that attracts customers, establishes a following, and generates revenue.
Digital marketing – the use of the Internet, mobile devices, social media, search engines, and other channels to reach consumers.
Direct marketing – an advertising strategy that relies on the individual distribution of a sales pitch to potential customers.
Personal selling – where businesses use people (the "sales force") to sell the product after meeting face-to-face with the customer.
Public relations – a strategic communication process that builds mutually beneficial relationships between organizations and their publics.
Public relations – a strategic communication process that builds mutually beneficial relationships between organizations and their publics.
An effective marketing communications strategy sends the right marketing message to the right customer through the right medium at the right time, to achieve a high volume of sales. MB Marketing is one of the most effective firms in the Fort Worth area. We have orchestrated some of the most remarkable and comprehensive advertising, marketing, and public relations campaigns in the region! Today, MB Marketing continues to develop and strategize comprehensive marketing communications strategies in the Dallas, Fort Worth, and surrounding areas.
For your Texas audience and more, you'll receive a lot more! When you hire us, you'll have access to expert writers, SEO professionals, graphic designers, web designers, and more! Get started here today.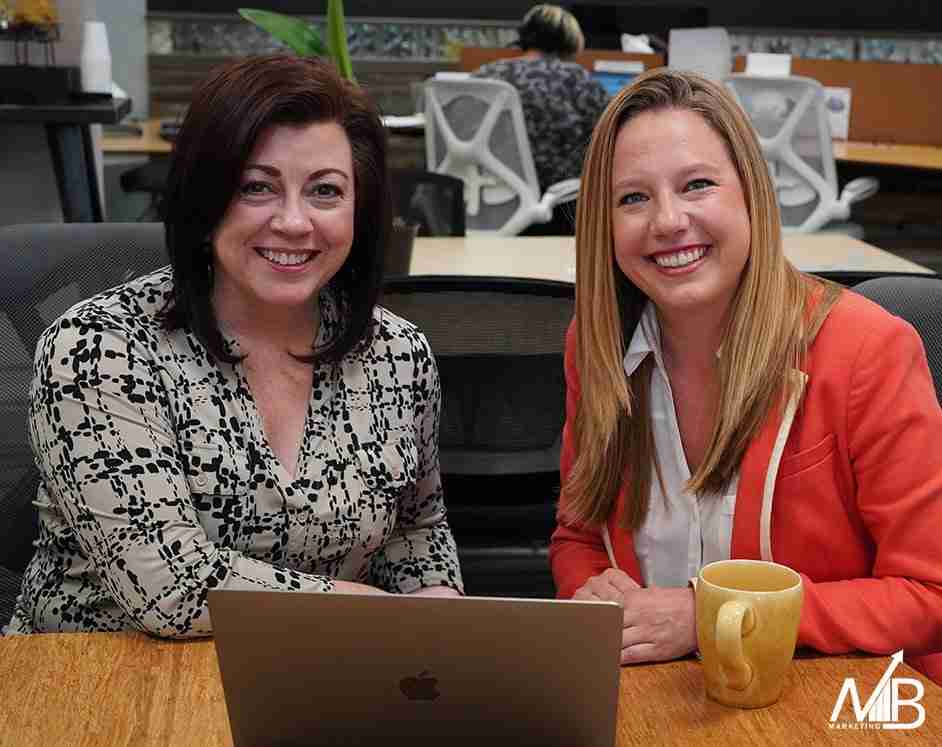 We are always happy to chat about your marketing needs, and see if we can help you. Please fill out this form, and we will be in touch.
We are always happy to chat about your marketing needs, and see if we can help you. Please fill out this form, and we will be in touch.