Your #1 Lead Generation Agency in Fort Worth, Texas
MB Marketing has been helping businesses increase revenue by creating leads since 2017.
Lead generation is the process of attracting potential customers (leads), adding them to your contact management system or marketing software system, and nurturing them throughout the buying process. Generally, during the nurturing stages of effective lead generation, it is your responsibility to help convince your potential customers to turn into paying customers with strategies like sharing product offerings and communicating your brand's value!
MB Marketing is a lead generation business certified in lead acquisition and online lead generation services. In Fort Worth, TX, our lead generation specialists are authorities on local lead generation; using Facebook ad lead generation, SEO lead generation, and other lead generation tactics, we'll get your company more online leads! Our keen lead generation marketing program can provide real estate seller leads for new agents, or inbound leads for business, including B2B sales leads and B2C leads generated! Our digital lead generation methods will increase your organic leads, we're one of the best lead generation companies in the DFW area! Get started.
An Effective Lead Generation Process
Lead gen is all about building trust! It also begins by finding out where your target market is on the web! A great way to begin lead prospecting is by attracting potential customers to your website. You want to generate engaging content that can be shared on social media in the form of eBooks, blog posts, white papers, articles, etc.The more valuable your content, the more you can expect a prospect to give in exchange for it. Generally, you will walk a client through a lead generation funnel, with increasing steps. Your lead generation funnel starts with free content that attracts the right audience so that you can continue to get in front of them. Finally, you will serve interested parties more valuable and longer content that is free, but you collect contact information in exchange for. The "lead magnet" is the most important step in the lead generation funnel, because it allows you to reach out directly to the prospect.
Once a lead is a part of your lead management system, it is important to nurture them and move them through the sales funnel, and when the time is right encourage them to make a purchase. Now is the time to build this lead into a long-term relationship. You can set up email autoresponders that trigger customized emails to send if they download a certain amount of content from your website, try a product trial, or make a purchase! Take the time to build the relationship over the phone, through email and focus on when the customer will be ready to take the next step with your company! Good lead nurturing is the process of developing relationships with buyers at every step of the sales lead funnel and onto the buyer's experience and expectations.
Setting different stages of your lead management process is important for moving leads from the beginning of the sales funnel to the end. Your marketing team should focus on reaching leads, gaining and retaining interest, and nurturing leads to establish their desire to interact with your company. Your sales team should focus on moving the desire the customer has to action in the form of a conversion. Upon making a purchase from your company, your sales team should continue to enrich the experience of the existing customers and retain them overtime. If you need B2B or B2C lead generation services or even just local leads, we're the marketing team that is here for you! Reach out to us in Fort Worth, TX and we'll get started on a sales lead generation strategy for you today!
A Tailored Lead Generation Strategy
A good lead generation strategy includes tactics that attract interested prospects and convert them into leads. In today's environment, and the growth of the internet, the world has gone from information scarcity to information abundance. Attracting quality leads means building trust and capturing the interest of your buyer before they are ready to make a purchase from you. Your inbound lead generation strategy must include content that informs customers of their buying decisions, creates compelling content to establish oneself as the go-to educational leader in your industry, and shapes your prospects into your buyers.
For an ice-cold prospect to become a paying customer, they will need to travel through three stages of a sales funnel:
Awareness – during the Awareness Stage, the prospect becomes aware that there is a problem that your company provides a solution for. This is the top of the funnel where prospects entering are completely unaware of a solution, and often the prospect is unaware that they have a problem. As a result, you need content with a low barrier to entry because at this stage your prospect has little to no motivation to put skin in the game and make a serious commitment!
Evaluation – prospects who move through the Awareness Stage will begin evaluating the various choices available to them, including some of your competitor's solutions, and will probably take no action to solve the problem. During the Evaluation Stage, the prospect needs content in the middle of the funnel (MOFU) to facilitate evaluation. The big goal in the middle is to convert "problem aware" and "solution aware" prospects into leads. Here we use free content to incentivize prospects to submit their contact information and opt in to receive future marketing.
Conversion – is for those that move through the Evaluation Stage and come to the moment of truth of making a purchasing decision. At this stage, it is the goal of businesses to convert their leads into frequent, high-ticket buyers. During this stage, prospects need content to be at the bottom of the funnel that will help to facilitate conversion. The type of content that will help your lead make an informed purchase decision will be information that describes the differences between you and your competitor.
Other lead generation strategy concepts are:
Lead capture – involves capturing some information from your visitor in order to reconnect with them later. A great way to do this is by providing the user with something of value in exchange for their contact information.
Lead magnets – are tools that provide value for your visitors in exchange for their contact information. Businesses use lead magnets such as email opt-in, subscriptions, and social media follows, to receive permission from visitors to follow up. Upon acquiring visitors contact information, companies can begin educating them about their business.
Lead scoring – a component of marketing automation software that helps prioritize your leads according to their levels of engagement with your inbound marketing content and ultimately helps you figure out who is ready to buy.
Lead segmentation – segments leads based on their information, habits, and activities (i.e. job title, lead magnet attracted them, pages they visited on your website).
Some effective lead generation activities and methods we like are:
Telemarketing/cold calling lead generation – one of the oldest of the prospecting approaches, cold calling can have a high rejection rate but it does generate leads.
Social Media lead generation – a Facebook lead generation campaign lets people who click on your ads fill out a basic lead generation form to quickly share basic information with you. Using LinkedIn lead generation, in a business to business context, you can fine tune the basic cold call approach using information from LinkedIn to identify higher probability leads. LinkedIn leads allow you to focus more directly on your target market and increase your success rate. Twitter Lead Generation Cards allow users to connect with brands by securely sharing their email addresses to connect with businesses and not have to leave Twitter.
SEO leads – increase traffic to your lead generation website by optimizing your site so that it will be likely to show up on the first page of Google and help you get more website leads.
Host an event – trade shows, webinars, workshops, seminars, meetups, conferences can attract and serve your target market while capturing contact information via event registration. Also, use live events to connect with customers in real time so you can answer questions, respond to objections, learn about your audience, and guide prospects through the sales funnel
Create a referral system – reach out to your contacts, clients, and peers and ask for referrals. Take this one step further and make this task much more effective by asking for introductions!
Provide a freemium product or free trial – capture leads by offering a free trial or freemium product. They allow your brand to convert free users into paying customers by offering paid features and delivering drip email campaigns that promote benefits to upgraded accounts.
Offer a coupon or discount – convert prospects who are interested in your products and services by offering a coupon or discount as your lead magnet.
Create a value packed newsletter – another way to use content as a lead magnet is to create a value-packed monthly or weekly newsletter to encourage interested prospects to connect and stay in touch with your brand. This allows you to stay at the top of mind with customers as well as share promotions for your products and services!
Create gated content – whitepapers, e-books, guides, reports, courses, worksheets, and online tools are all effective lead generation. It gives the audience something of value for free while attracting high-quality leads that are interested in topics related to your brand or offerings.
Offer complimentary consultations – give prospects a sample of what it would be like working with you by offering a free consultation. Give them a chance for a mini session with you to get help on something small, or get some advice. This will give them an opportunity to show them how amazing you are and share opportunities to take the next step!
Direct mail campaign – go for a customized approach, using a colorful envelope, making your marketing piece unique, and use handwriting in your direct mail campaign. Much like attending a networking event, direct mail isn't going to do much if you send something just one time, you must send several pieces over a sequence of time!
At MB Marketing, we get leads! We pride ourselves in our strategic marketing for generating inbound leads! If you're looking for digital lead generation or outbound leads, we're your number one sales lead generation company in the state! Ready to get started?
Your Lead Generation Campaign
When you're building a lead generation campaign, you'll need a few things– including a clear objective, a clearly defined audience, your content or offer, a budget, measurement and a nurture plan. The main objective of running a successful lead generation campaign is to generate leads. The campaign process involves classifying prospective customers and qualifying their probability to buy. Lead generation can vary from driving sales leads to increasing webinar registrations, but in the end, they have the same goal of getting customers to commit to something.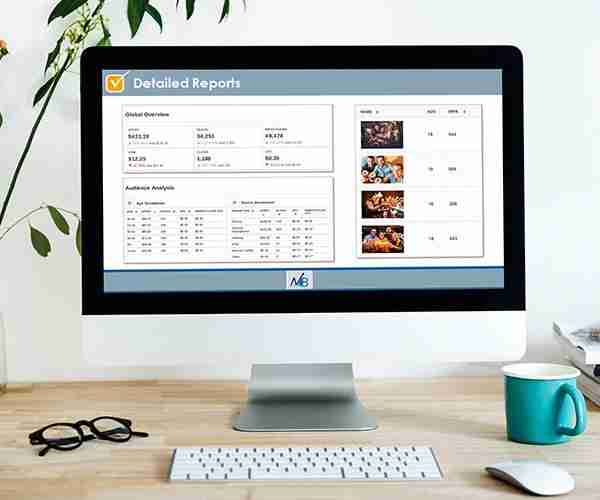 Pipeline generation requires a lot of hard work, expertise, and cutting-edge technology. Building a lead generation campaign that performs well and runs smoothly is no small feat! To get there you'll need to follow the necessary steps that we can provide in order to solidify more inbound leads!
Ready to grow your business? If your company is interested in generating leads online, our lead generation tactics help you get more leads! We're proficient in online lead management and our lead generation experts are always staying ahead of the game on industry trends and techniques that will separate you from competitors. We provide the best lead generation in the state of Texas, our well thought out lead generation programs are incomparable when it comes to new business leads and generating sales! We're the best of the best when it comes to lead generation companies for small business! Begin with us today!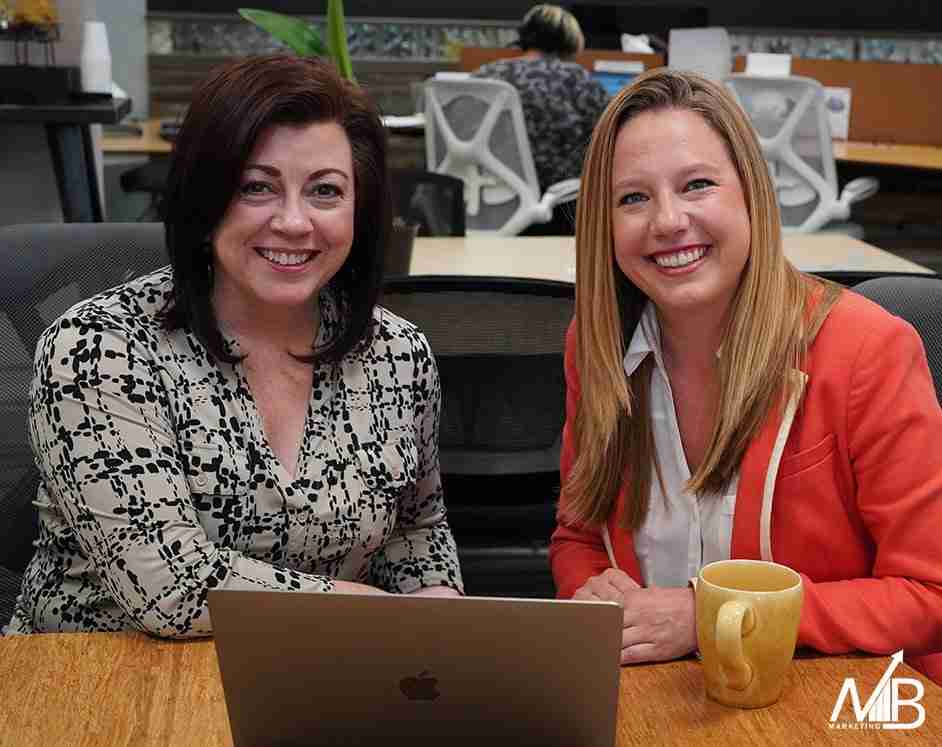 We are always happy to chat about your marketing needs, and see if we can help you. Please fill out this form, and we will be in touch.