Your #1 Best Website Design & Development Company in Fort Worth, Texas!
Good website design is an integral part of your digital marketing presence. Web page design can significantly impact your audience AND your business. If your website looks unappealing, your audience will leave with a negative impression of your website and sometimes EVEN your business. The impression your web design makes on your audience will motivate them to remain on your page and learn more or land on a competitor's site! Because of this, cool website designs are essential! They'll keep your leads yours and convert them into recurring customers. From Fort Worth to Austin, MB Marketing provides outstanding web development and design services, we're here to help! Our web design portfolio is superb, our web developers build better websites! We're creative, leading edge, and our graphic designers lead the way in inspiring website design techniques!
Check out our past work at mbmarketing.app for additional websites our team has worked on. Reach out to us if you're ready for a custom website done to grow your business!
A Good Mobile Site & A Responsive Website Design!
The use of mobile devices to get on the internet continues to grow at an astronomical pace! Mobile-first web design and responsive web design anticipates the needs of its users first in relationship to devices. Your website's layout SHOULD change in response to a device's size and capabilities. For example, on a mobile phone, users may see content in a single column, vs. on a tablet, the same content is displayed using two columns. In the past, developers would generally work with two versions of a website (mobile and desktop), currently this strategy isn't as effective anymore. With so many sizes of screens, from smartphones to tablets, to computers, to mega sized screens, a website should adjust with the size of the screen. You can test this on your desktop on most websites by adjusting the width of the window, and watching the website design respond accordingly.
As smartphone and tablet use grows by the hour, so does the number of people who expect a mobile-friendly website. If your website doesn't have a site compatible with mobile devices, it is likely you're losing a high volume of potential customers. Mobile users are very goal oriented, they expect to be able to access resources they need immediately and also on their own terms. Here are few effective mobile site design principles:
Keep calls to action front and center – make all of your users' most common tasks easily available and make secondary tasks available through menus or "below the fold" selections.
Keep menus short and sweet – reorganize your menu to use as few items as possible without sacrificing usability.
Make it easy to get back to the home page – a great way to do this is by letting users go back to the homepage when they tap the logo in the top-left of a mobile page.
Do not let promotions steal the show – full-page promotions that hide content and prompt users to install an app can annoy users and make it difficult to perform tasks; moreover, sites that use interstitials may see a negative impact to their search rankings!
Quickly loading websites- although we have faster internet than ever before if your website doesn't load quickly you may lose an interested prospect. You can check your load time by visiting tools.pingdom.com or checking with Google https://developers.google.com/speed/pagespeed/insights/. Sometimes just updating your hosting can help. We like SiteGround, and that is where this website is hosted.

Keep your user in a single browser window – users may have trouble switching between windows and may find it hard to get back to your site. To eliminate this issue, avoid calls-to-action that launch new windows and provide features that help keep users on your site!
Make site search visible – users looking for information usually turn to search, especially in ecommerce, so keep the search field at the top of your website, one of the first things they see when they enter your pages! Don't hide the search box in a menu!
Implement filters to narrow results – participants rely on filters to find what they're looking for and will abandon sites that do not have effective filters. Consider placing filters above search results and help users by displaying how many results will be returned when a specific filter is applied.
Make product images expandable – let your users view high resolution closeups of products when they're browsing your website!
Allow users to explore before they commit – although customer information may be integral to your business, asking for it too early may result in fewer registrations.
Do not make users pinch-to-zoom – avoid large, fixed-width elements, sites that force users to horizontally scroll fail the Google Mobile-Friendly Test, which may negatively impact search rankings!
Design efficient forms – take advantage of autofill so that your users can easily complete online forms, pre-fill fields with information that you already know like shipping and billing addresses!
Choose the simplest inputs – use the most appropriate input type for different input scenarios to provide suggested data for each field!
Make it easy to finish on another device – users want to finish tasks on other devices sometimes, support these customer journeys by enabling users to share items on social networks, or email themselves links from directly within the site!
These are just a few tips to consider when developing a responsive website. In today's environment, shoppers are using their mobile phones more than ever to surf the web and make transactions online! Don't miss an opportunity to make a sale because your website isn't responsive enough! If you have a preexisting website but you know it's time for a website redesign, you've come to the right place! Fill out this form to get started, we're easy, we're clear, and we know the right steps to take to build a whole new look!
A Small Business' Custom Web Design
Are you looking for a creative, custom, designer website for your business? MB Marketing has created gorgeous, effective, and custom websites designed for our clients' needs and specifications. These websites yield visually captivating, easy to navigate, and mobile-friendly experiences that convert visitors every time!
Some of the different custom websites we design:
Minimalist Websites – a simple web design that seeks to simplify interfaces by removing unnecessary elements or content that do not support user tasks. Focusing on "less is more!" Take a look at some examples of characteristics of minimalist websites.
Modern Website Designs – focus on airy design, clear-cut, and clean lines! In modern web design, you should think – simplicity!
Portfolio Websites – in their most basic form provide professional information about individuals or a company and showcase their work.
Brutalist Websites – are websites that avoid traditional tactics like intuitive user interfaces and instinctual layouts, and instead focus on 'raw,' direct, and unforgiving styles. Many designs that fall into this category can be seen as hard and even uncomfortable. But brutalist web designs can return a more functional way of presenting content that doesn't rely on the same old layouts and clichés by not including any unnecessary or distracting features.
Ecommerce Website Design & Development – are online portals that facilitate online transactions of goods and services through means of transferring information and funds over the Internet.
Our website design agency offers the best custom website designs in the surrounding areas. Whether you're looking for a WordPress website designer, a Squarespace Circle website designer, or a designer who works in the Wix arena, our designers are interactive, craft from scratch, and base their designs on your inputs and unique requirements! Our team of talented web designers specialize in positioning our clients above their competition. If you're looking for a website developer & designer located near you, we're located in North Texas, and we'd love to work with you!
Have you been browsing through the website awards of 2020 to locate your next website design inspiration? Look no further! An affordable website shouldn't have to mean a cheap website design. Website design costs shouldn't limit your ability to have a well-designed website! At MB Marketing, we're creative, attention-grabbing, responsive developers! Take a look at some of our website design packages and begin cultivating a cutting-edge website today!
We are always happy to chat about your marketing needs, and see if we can help you. Please fill out this form, and we will be in touch.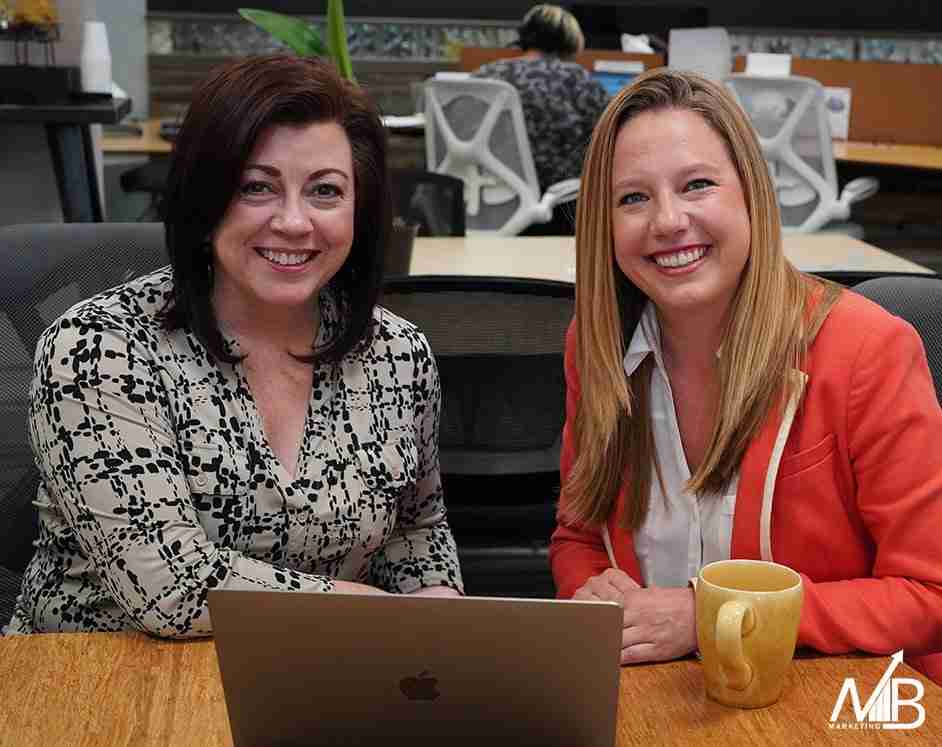 We are always happy to chat about your marketing needs, and see if we can help you. Please fill out this form, and we will be in touch.