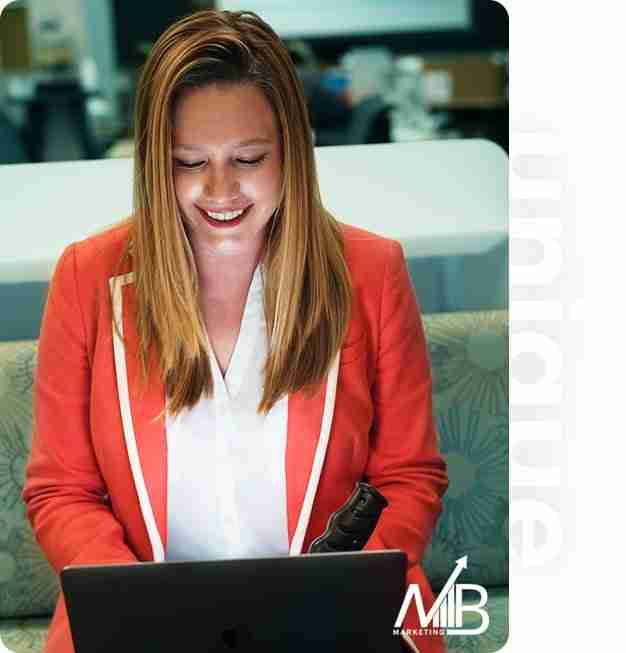 Your Go-To Agency for Email Marketing in Fort Worth, Texas!
Email is one of the most cost-effective ways to promote your products, communicate with your customers and reach your business goals. Email is still one of the best ways to turn a lead into a buyer, and a buyer into a consistent customer! Email marketing allows you to meet your customers where they are, establish trust, prove your value and convince them to take action when they're ready! There are a number of ways that email marketing nurtures customer relationships and grows your business.
Al MB Marketing, we provide the best email marketing services in Fort Worth! Our email marketing managers make sure that you stay connected with your target audiences and never miss a chance to convey your brand's value! We promise engaging content and captivating messages that make your audience want to receive more!
A Solid Email Marketing Strategy
Email marketing outperforms all online marketing strategies and continues to deliver results! Nevertheless, it has evolved, it is no longer effective enough to send one email to all, now you need to send targeted messages. Trends change quickly, so it is important to be open to testing, and upon understanding what's working, find ways to automate strategies through triggered email campaigns!
A successful email marketing strategy is more than just tactics, here are a few strategies that we like to employ when executing an effective email marketing campaign!
Personalize your messages – we use customer data to create a more personalized message! By personalizing your emails, you stand out against the competition! One of the simplest ways to personalize an email is to address the reader by name. Other forms of personalization include: asking for the right information upfront, use a real reply-to email address, and use your real email signature!
Segment your subscribers – when you segment your database, your email campaigns become much more targeted to your audience! In direct email marketing, when you segment your lists, you'll get better open rates, boost your click-through rates, decrease your unsubscribe rates, and generate more leads & revenue! You can segment your subscribers by industry, interests, location, lead-magnets, open-rate, or by where your buyer is in the sales cycle!
Send mobile friendly emails – many emails are read from a mobile device, so when email campaigns are optimized for mobile, they generate a lot of revenue! Furthermore, many purchases are made after users receive a promotional email via mobile device, so it's important that companies have optimized their email campaigns for mobile. A few ways to optimize your email campaigns for mobile are: implement responsive email design (RED) like using smaller images to reduce load time, keep the subject line and preheader short, and make the call-to-action (CTA) big and obvious!
Test copy, design, and buttons – testing provides us with data to make decisions that will improve our marketing performance! When it comes to email open and click rates, subject lines are everything! At MB Marketing, our job is to make subject lines stand out! Sending several variations of the subject line, messaging, call-to-action(s), and design, we can calculate subsequent responses, and predict future proceeds based on email campaign results. When testing components of your email marketing, also be on the lookout of variations for: the "from" address, plain text vs HTML campaigns, and long vs short emails!
Automate email campaigns when possible – arguably one of the most powerful tools for making sales is creating an autoresponder series that converts! Automated email campaigns nurture your leads and turn prospects into customers.
As your email marketing specialists, we're dedicated to increasing the value of your email communication with your current and future customers. We'll create an effective email marketing strategy, increase your email marketing ROI and keep your audience wanting more! We are your go-to email marketers in Fort Worth, Texas! Don't hesitate to reach out.
Your Small Business' Email Marketing Campaign
A successful email marketing campaign gets your prospects to take action, engage with your business, and will help you attract more leads and sales! People still use email widely, which makes email marketing the perfect tool for building customer relationships and generating leads and sales!
One of our favorite email campaign styles is the drip email campaign! Drip email marketing is a form of automated sales outreach. It consists of a series of emails automatically sent to a specific audience after they take a specific action like downloading a whitepaper or subscribing to a webinar!
In order to begin your best drip email marketing campaign, you'll need to start with a list of qualified leads that are interested in what you offer. The most effective way to do this is to convert your website visitors into subscribers! Next, you want to know your goals! Are you welcoming subscribers? Boosting engagement? Nurturing existing subscribers? Or re-engaging subscribers? All great email marketing begins with setting achievable goals!
The next step in managing your small business' drip email campaign is identifying the different types of emails that you can send. Some different email types are: promotional emails that talk about sales offers, relational emails which give subscribers what you've promised on delivering, and transactional emails that are usually triggered by a subscribers' actions like order and purchase confirmations.
When embarking on your drip email campaign, you want to know your audience. Use tools like Google Analytics and Facebook Insights for data on demographics, location, interests, and other metrics that tell you what your customer is interested in.
Moreover, you'll want to plan your emails in advance. A great approach is to determine: your emailing frequency, the type of emails that you will send, an idea of content, and the main action that you want subscribers to take (such as signing up for an event or buying a product). You want to make your emails timely, relevant, interesting, and valuable
A great email marketing service has efficient email list management, one that helps you target certain groups and provides great analytics and data about the response rate(s) of your audience and other insightful email marketing metrics. If this sounds like something you've been looking for, don't wait to reach out any longer, get started now.
Email Design Best Practices
Email design inspiration can come from many places, including some common design themes that your industry may already incorporate, or perhaps you are a franchise or an affiliate of a larger nonprofit, in this case, you're probably focusing on strategic email newsletter designs to encourage donations instead of your product's holiday email. Whether it's a B2B email marketing campaign or a seasonal offer for consumers, no matter what type of campaign your company is running, you're going to need a captivating email marketing design!
A well-designed, attractive email is necessary to drive consumption and engagement. There are several techniques that make your audience feel compelled to click through. Some of our best practices include:
Sender Name – the sender name is a significant factor when it comes to open rates! Contacts usually look at the sender's name first to determine if an email is genuine. Since you don't want to immediately go to spam, the best way to reinforce trustworthiness and brand recognition is to incorporate your brand name into your sender name!
Design emails using a visual hierarchy – people tend to follow predictable paths based on natural tendencies, visual hierarchy is a powerful best practice because it not only allows your email content to be scanned and understood easily but it also helps direct readers to the most important elements of your email. Some common methods that take advantage of visual hierarchies are: the Z pattern, zig-zag, one column emails, and the inverted pyramid! Email design aspects like placement, size, color, contract, and fonts also all play an important role in establishing visual hierarchy!
Interactive content in your email design – a powerful way to increase your engagement, interactive content in your email reduces barriers to engagement, provides a better user experience, and is the key to generating targeted clicks within your email. Some of our favorite interactive email elements are: animated buttons and call-to-actions, hamburger menus and search options, product carousels, rollover effects to show products and offerings, and the list goes on!
Personalize with dynamic content – one of the biggest trends we're seeing right now in email design is the ability to move away from generic content and optimize with content creation that can be tailored to the individual like never before! This creates the most dynamic and relevant email design, changing entire sections of content based on a user's interests and behavior, i.e. personalized product recommendations, offers, abandoned-cart emails, and customer surveys.
Email marketing trends come and go! It's too easy to find yourself trying to stay up-to-date on the latest best practices to engage customers and convert customer engagement interactions into sales. This is why it is important to always focus on your customer and center your focus on how to provide the best value for them! Trust and personalization are just a couple of things at the core of great email marketing! Please reach out so we can stay on top of the game in Texas for you!
A Few Email Marketing Tips & Email Best Practices
Email marketing is an incredibly powerful tool for getting messages directly to clients and prospects. Email marketing strengthens current client relationships and reminds your prospects to reach out to you! So how can you improve your efforts? Read some of our Email Marketing Tips & Best Practices below!
Keep your emails out of spam folders – start off by making sure your recipients have opted into your emails so you aren't ignoring any regulations like the CAN-SPAM Act. Moreover, poorly formatted HTML in emails can also hurt how they're handled.
Make it easy to unsubscribe – If your user wants to remove their name from one of your email contact lists, make it easy for them to do. You do not want to risk being flagged as spam because this can cause you setbacks in the future!
Test a lot – Never send emails without making sure they're working properly! Double-check that messages look the way you want them, especially on different viewports and browser windows! Also check out A/B testing for different subject lines, calls to action, and body text!
Track your data – keep a close watch on your data! Some results can be affected by undeliverable emails and time of day emails are sent
Don't overwhelm subscribers – you may be excited to get started with email marketing, but be conscious of how often you send messages to your list, so you're always providing value so they don't get annoyed and add you to their spam list!
Entrusting your email marketing operations to a third-party marketing company, such as MB Marketing, can profoundly and positively affect your organization. Through this partnership, you gain access to not only outstanding email marketing services but also streamlined and efficient processes that can revolutionize your overall marketing strategies. We encourage you to explore this resource to delve deeper into the advantages of outsourcing your email marketing. It will provide you with valuable insights into how this decision can benefit your business.
If you're looking for a comprehensive email builder or even a responsible company who can help, we're a successful marketing agency, right here in the Dallas – Fort Worth metroplex, you have come to the right place! We have an outstanding CRM email marketing platform, and we know what your customers are looking for, and the things to do to connect with your target audience! Get started right now and we'll help you drive your customers to their next purchase from you!
We are always happy to chat about your marketing needs, and see if we can help you. Please fill out this form, and we will be in touch.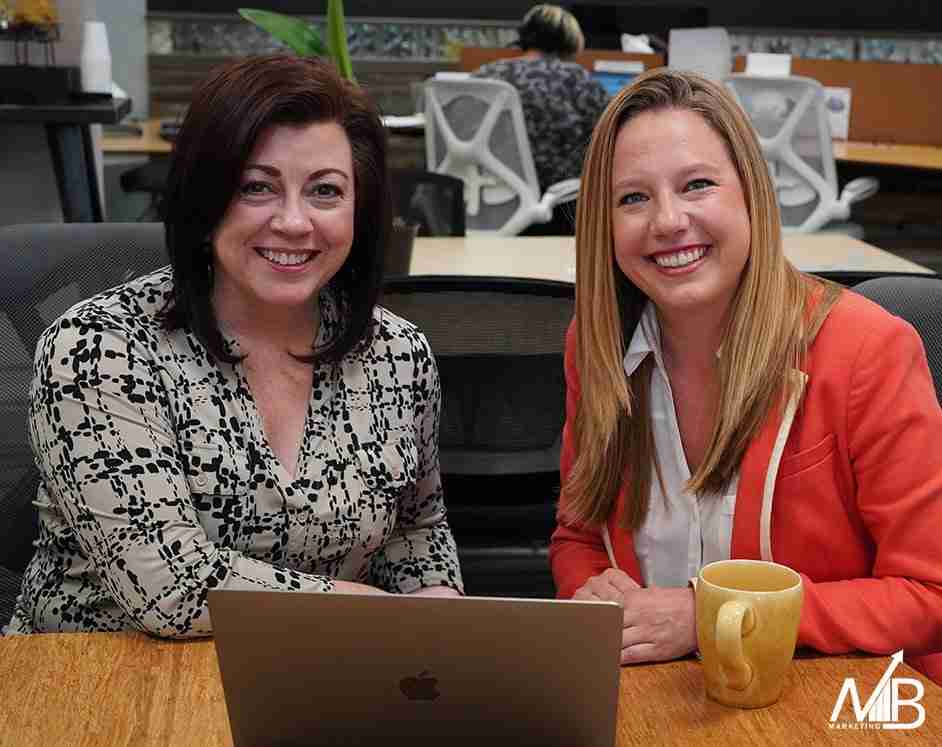 We are always happy to chat about your marketing needs, and see if we can help you. Please fill out this form, and we will be in touch.